beginning of content: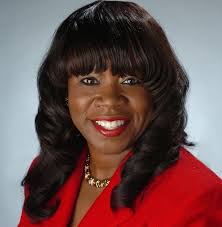 Opening Plenary: Youlonda Copeland-Morgan
University of California, Los Angeles
Wednesday, February 8, 2017, 1:30–3 p.m.
Youlonda Copeland-Morgan was appointed Associate Vice Chancellor for Enrollment Management at the University of California, Los Angeles (UCLA) in February 2012 and was elevated to Vice Provost in 2016. In her role, she has primary responsibility for achieving UCLA's undergraduate enrollment goals and oversees the undergraduate admission, financial aid and scholarship, and outreach functions. She has been a recognized leader in higher education for more than 30 years. She served on the Board of Trustees of the College Board for nine years, including a two-year term (2008-2010) as chairman. In 2009, she was appointed Vice Chair of the College Board's Advocacy and Policy Center, which was established with support from the Bill and Melinda Gates Foundation to help transform education in America. In 2010, Copeland-Morgan served as an expert witness in a town hall meeting for Vice President Joe Biden on the White House Middle Class Task Force and is currently serving a second three-year term on the Gates Millennium Scholars Advisory Council.
She has received several distinguished service awards from state, regional, and national associations in recognition of her contributions to higher education. Copeland-Morgan is a member of the College Board's distinguished College Scholarship Service Hall of Fame, which honors 50 individuals who made significant contributions to the body of knowledge underpinning the financial aid profession since the College Board's inception. Prior to her time at UCLA, Copeland-Morgan was at Syracuse University where she held the position of Associate Vice President of Enrollment Management.
Plenary: Fresno USD–Comprehensive Engagement Delivering Opportunities
Thursday, February 9, 2017, 8:45–9:30 a.m.
Nearly 90% of students attending schools in the Fresno Unified School District (FUSD) qualify for free or reduced price meals, making it one of the highest poverty school districts in the nation. For the past 12 years, the district's leadership has focused relentlessly on equity and access, with the goal of providing students the greatest number of opportunities upon graduation. The College Board has been a privileged partner with the district in creating these opportunities. Through trial, error, innovation, and analysis, the partnership has evolved and continues to do so today. Leaders from FUSD and the College Board will reflect on the partnership, it's successes and challenges, and where, in today's political and policy environment, the partnership is headed. This session is an excellent opportunity to learn more about what partnering with the College Board can be.
Plenary: Dr. Talithia Williams, Harvey Mudd College
Thursday, February 9, 12:30–1:30 p.m.
Dr. Talithia Williams takes sophisticated numerical concepts, including her specialty field big data, and makes them understandable and relatable to everyone. As illustrated in her popular TED Talk, "Own Your Body's Data," she demystifies the mathematical process in amusing and insightful ways, using statistics as a way of seeing the world in a new light and transforming our future through the bold new possibilities inherent in the STEM (science, technology, mathematics, and engineering) fields. As an associate professor of mathematics at Harvey Mudd College, she has made it her life's work to get people—students, parents, educators, and community members— more excited about the possibilities inherent in a STEM education.
Dr. Williams develops statistical models focusing on spatial and temporal data and has partnered with the World Health Organization to develop a cataract model used to predict the cataract surgical rate for developing countries. Her professional career includes research appointments at the Jet Propulsion Laboratory, the National Security Agency, and NASA.
She holds a Ph.D. in statistics from Rice University and earned two master's degrees, one in mathematics from Howard University and one in statistics from Rice University.
Closing Plenary Panel: Education Policy with a New Administration and Stronger State Role
Friday, February 10, 11:00 a.m.–noon
The November election came at a pivotal time for education policy—just as states were gearing up to implement the new federal Every Student Succeeds Act. Now, big questions remain, chief among them: How will the new presidential administration put its stamp on ESSA and federal education policy? ESSA had already shifted control of K-12 education back to the states, and now the new administration promises an even smaller role for the federal government. States will really be in the driver's seat as they work to revamp their assessment and accountability systems to better prepare students for college and career. Hear from state leaders and education experts who are trying to navigate this new normal.
Moderator: Scott Hill, Vice President, College Board Western Regional Office

Panelists:
Keric Ashley, Deputy Superintendent District, School and Innovation Branch California Department of Education
Michelle Exstrom, Program Director, National Conference of State Legislatures